Humidity & temp. step transformer controller
The step transformer controller have the special characteristic that the ventilators make no noise "hum" in the lower rotation. The step transformer control the fan speed from self 6-step up/down according the humidity and temperature. Temperature and hysteresis (sensitivity) can be set on two knob's as well humidity and humidity-hysteresis on the other two knobs. On a internal hardware setting (Jumper) you can choose if the minimum speed is 0 "zero" off position or if the fan should keep working in the lowest step to prevent odors escaping.
The controller comes as a finished part and is ready to use. This reliable fan controller comes complete with a sealed water resistant cover, plugs with flap-lids and a low voltage sensor making it perfect for humid rooms. A humidity & temperature sensor comes with a 4meter long cable. The controller is supplied with a 1.5m power cord and a 4 meter sensor cable. This can be extended up to 10 meters if required.
Watch tutorial on YouTube: (English)   (German)   (French)   (Spanish)   (Italian)   (Czech)   (Polish)

Settings range:
Temperature: 20C° - 30C°
Temperature hysteresis 2-8C°
Humidity: 30% - 100%
Humidity hysteresis 6%-30%
Sizes and technical data's:
Case: WxHxD = 200x250x180mm
Controller: WxHxD = 265x300x205mm
Designed for: 2A (460W) or 8A (1'800W)
Volts prim: 230V / 50HZ
Volts sec. 80V, 110V, 140V, 170V, 200V, 230V automatic-steps 50HZ
Digital sensor 5V Measures temperatures from –55°C to +125°C (–67°F to +257°F)
0.5°C accuracy from –10°C to +85°C
Humidity accuracy +/-3%RH max tolerance @55%RH
Protection class IP54
| | |
| --- | --- |
| Umax | 230V 50Hz |
| Imax | 2.5A |
| IP class | 54 |
| VAmax | 600W |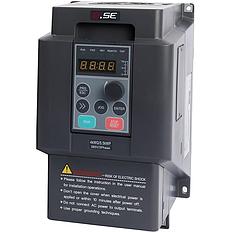 Frequency inverter 0-400Hz
299.00

 €
299.00

 €
299.0
EUR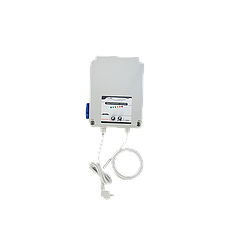 Temp. step transformer controller
269.00

 €
269.00

 €
269.0
EUR